It happened again. On Thursday's show, the very first clue (worth $200) in the very first round, in the category "Only Small Actors" (which came, naturally enough, after "There Are No Small Parts"):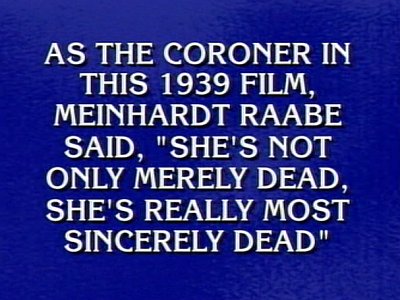 Karen, the defending champion, rang in first and correctly responded with, "What is
The Wizard of Oz
?"
Incidentally, I just discovered today that
The Wizard of Oz
will be on TCM a little earlier than usual this year. They've usually had it over Fourth of July weekend, but this year they have a showing scheduled for June 3.